April 15 - All new, all exciting photos! Last Thursday we had our photo shoot, where we got our first look at costumes and make-up. The photos were taken by Andrea Kaliviotis. To see our favourites, click here.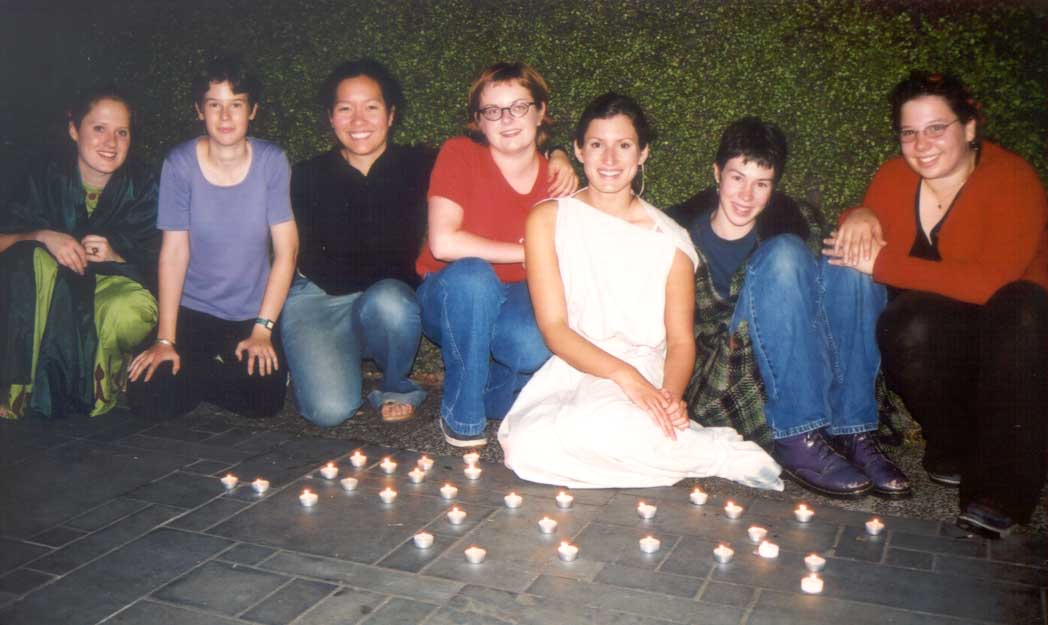 Anna, Emma, Cerise, Rachel, Susan, Anne, Andrea

April 3 - We had our first run-through today after two weeks of rehearsals (minus a few cast members). It's amazing how much progress we've made in just two weeks. Most of the blocking has been worked out, and all the actors seem to have memorised at least half their lines. So far, we've mostly been looking at coming to grips with the script and getting everyone comfortable with their characters.

March 31 - Production meeting. Adrian and Irena have undertaken the great tea-dying extravaganza (photos forthcoming!). PLUS Rachel's Rice Krispie squares a roaring success, sponsorship is well under control, and the "crappy statue" suffers from an attack of U-Tac.

March 24 - Production meeting. Caroline gets technical (nerdy?) with a dazzling powerpoint presentation of the blocking. Emma's lighting plan revealed! The bear dance will look so cool. Music is well underway, with David & Caroline having mapped out where and how it will be used scene-by-scene.

March 16 - First full read-through. Caroline (nearly) had the script finished and tried not to have a nervous break-down as everyone read it for the first time. Anne looked superbly professional as she zipped round the actors, measuring them all for costumes.